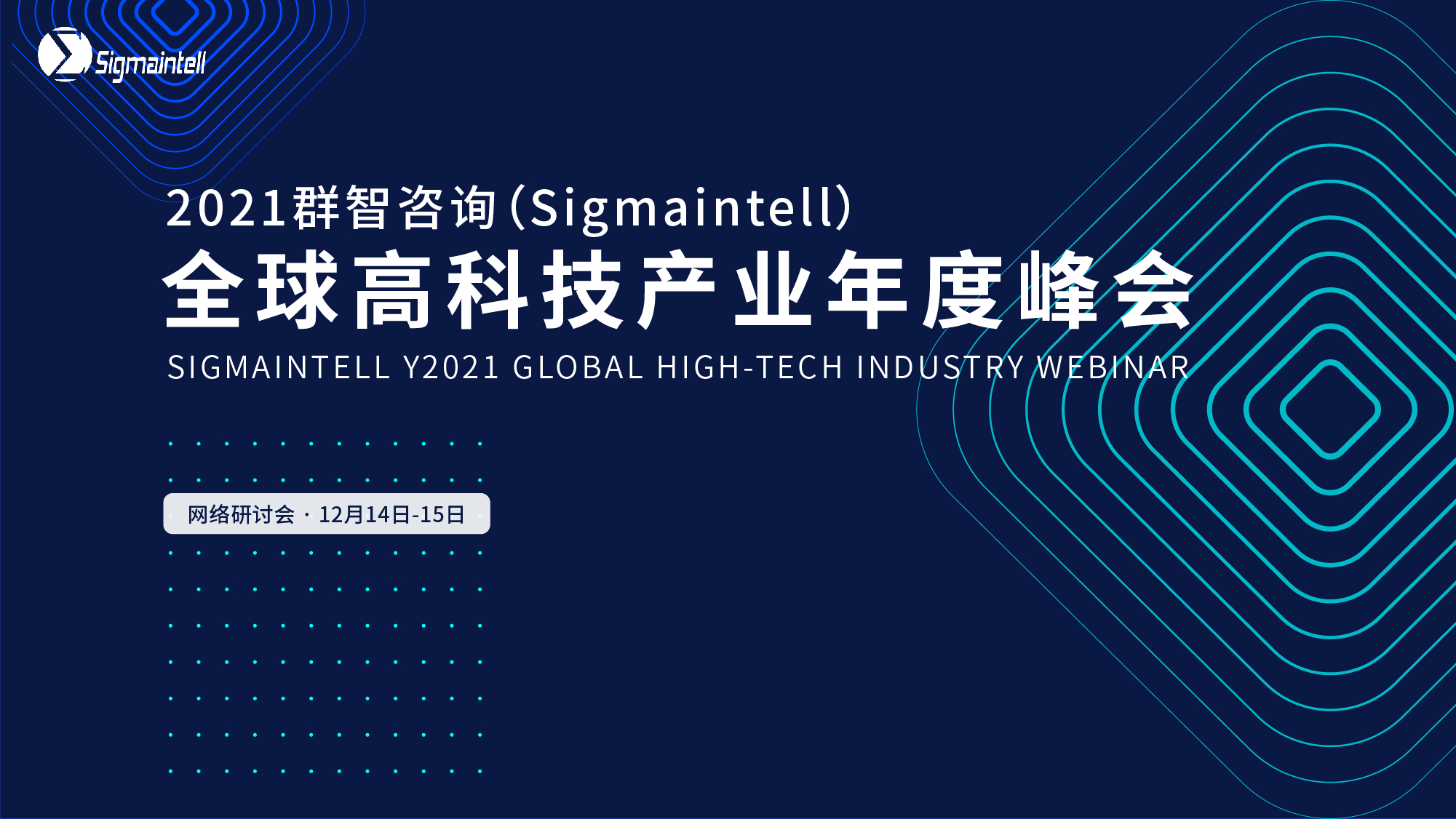 With the popularization of vaccines, the turbulent global technology industry under the influence of the epidemic is about to enter the Post-epidemic Era. Affected by factors such as insufficient supply, rising costs, energy shortages, re-upgrading of production capacity investment, and geopolitical and economic instability, the global technology industry is facing a double complex situation of supply chain and terminal demand fluctuations.
What is the trend of terminal demand after the epidemic is over? Is the demand overdraft or the structure upgraded? How will brand manufacturers adjust their product strategies to respond to changes in demand? How will the competitive landscape of the supply chain change after the new round of investment? Should companies maintain their business models and strategies during the epidemic or make changes? ...
Sigmaintell believes that the current turbulence is definitely not faced by a certain company or a certain link in the industry chain, from upstream material equipment companies, midstream semiconductor and display panel device companies, to downstream terminal brands. Enterprises will once again face the challenges and baptisms of the market.
In terms of display panels, OLED, Mini LED and other technologies are racing to compete. It is still unclear whether they will gradually move toward a close match or a certain technology will occupy the market. In the post-epidemic period, the strategic directions of panel companies in China, Taiwan, and South Korea are also changing, and the supply chain cooperation between panel manufacturers and terminal brands will also undergo in-depth adjustments. In terms of semiconductors, can the expansion of 12-inch wafer production capacity fundamentally ease the tight supply and demand of semiconductor devices? What is the competitive position of China's semiconductor supply chain in the world in the future? What are the challenges and opportunities brought by the reorganization of the semiconductor structure to the industry chain?
Based on this, the long-prepared Sigmaintell Y2021 Global High-tech Industry Webinar will be held online on Dec. 14th -15th. At that time, the overall analyst team of Sigmaintell will give systematic and in-depth industry analysis and strategic suggestions, and will have in-depth exchanges with participants. We sincerely invite you to join and discuss with us!
Notes for Registration:
Schedule:
Official time: Dec. 14th -15th, 2021
Replay time: Dec. 16th -17th, 2021
Form: Webinar (Tencent/Zoom)
Registration:
Participation fees include: registration fee, presentation materials, and in-depth consultation with the analyst team.
General: CNY 4800/person
Preferential: CNY 3800/person
Financial: CNY 6000/person
Special notes:
Sigmaintell customer registration / group registration of 3 or more people / registration before Nov. 15th, can enjoy preferential participation price.
Contacts:
Jessie Yang
151 0168 2530
jessieyang@sigmaintell.com
Agenda:
Dec. 14th (Replay on Dec. 16th)
| | | | |
| --- | --- | --- | --- |
| Time | Topic | Content | Speaker |
| 09:00-09:05 | Registration | | |
| 09:05-09:10 | Openning | | |
| Session 1 | Industry Overview | | |
| 09:10-09:50 | Global High-tech Industry Trend Insights in the Post-epidemic Era | Insights into the semiconductor and display panel industry environment, demand, supply chain, technology and other trends | President, Sigmaintell |
| Session 2 | Semiconductor Devices | | |
| 09:50-10:30 | Global Display Driver IC Market Development Trend Annual Summary and Outlook | LCD and OLED driver IC outlook | Vice President and Chief Analyst, Sigmaintell |
| 10:30-11:10 | Global CIS Market Development Trend Annual Summary and Outlook | CIS supply chain planning and technology trends | Semiconductor Device Analyst, Sigmaintell |
| 11:10-11:50 | Global Smartphone Chipset and other Related Semiconductor Devices Market Development Trend Annual Summary and Outlook | Chipset / Memory | Mobile Division Research Director, Sigmaintell |
| 11:50-13:30 | Lunch Break | | |
| Session 3 | Mobile Display and New Display Technology | | |
| 13:30-14:10 | Global Smartphone Market Development Trend Annual Summary and Outlook | Smartphone planning and competitive landscape | Vice President and Chief Analyst, Sigmaintell |
| 14:10-14:50 | Global Smartphone Panel Market Development Trend Annual Summary and Outlook | Smartphone panel supply chain and technology roadmap | Mobile Panel Analyst, Sigmaintell |
| 14:50-15:20 | Display New Technology Insights | Foldable, LTPO, Mini/Micro LED, etc. | Display new technology analyst, Sigmaintell |
| 15:20-15:30 | Break | | |
| 15:30-16:00 | Prospects for the Trend of Automotive Cameras under the Trend of Autonomous Driving | Supply chain and trend outlook of automotive camera | Automotive camera analyst, Sigmaintell |
| 16:00-16:30 | Prospects for the Automotive Display Trends in the Context of Smart Cockpits | Supply chain and trend outlook of automotive display | Automotive display analyst, Sigmaintell |
| 16:30-17:30 | Semiconductor and Mobile Display In-depth Discussion | | Semiconductor and mobile display analyst team, Sigmaintell |

Dec. 15th (Replay on Dec. 17th)
| | | | |
| --- | --- | --- | --- |
| Session 4 | Smart Large-screen Terminal and Display | | |
| 09:30-10:10 | Global Display Industry Overview | Industry Overview | TV Division Research Director, Sigmaintell |
| 10:10-10:50 | Global TV Market Development Trend Annual Summary and Outlook | TV brand planning and technology trends | TV set analyst, Sigmaintell |
| 10:50-11:30 | Global TV Panel and Supply Chain Market Development Trend Annual Summary and Outlook | TV panel manufacturer strategy and supply/demand | TV panel analyst, Sigmaintell |
| 11:30-13:30 | Lunch Break | | |
| 13:30-14:30 | Global PC Panel and Supply Chain Market Development Trend Annual Summary and Outlook | PC panel supply chain and technology roadmap (Notebook, Monitor) | IT Division Research Director, Sigmaintell |
| 14:30-15:30 | Global PC Market Development Trend Annual Summary and Outlook | PC brand strategy and terminal demand (Notebook, Monitor) | IT set analyst, Sigmaintell |
| 15:30-16:30 | Large-size Display In-depth Discussion | | TV&PC analyst team, Sigmaintell |