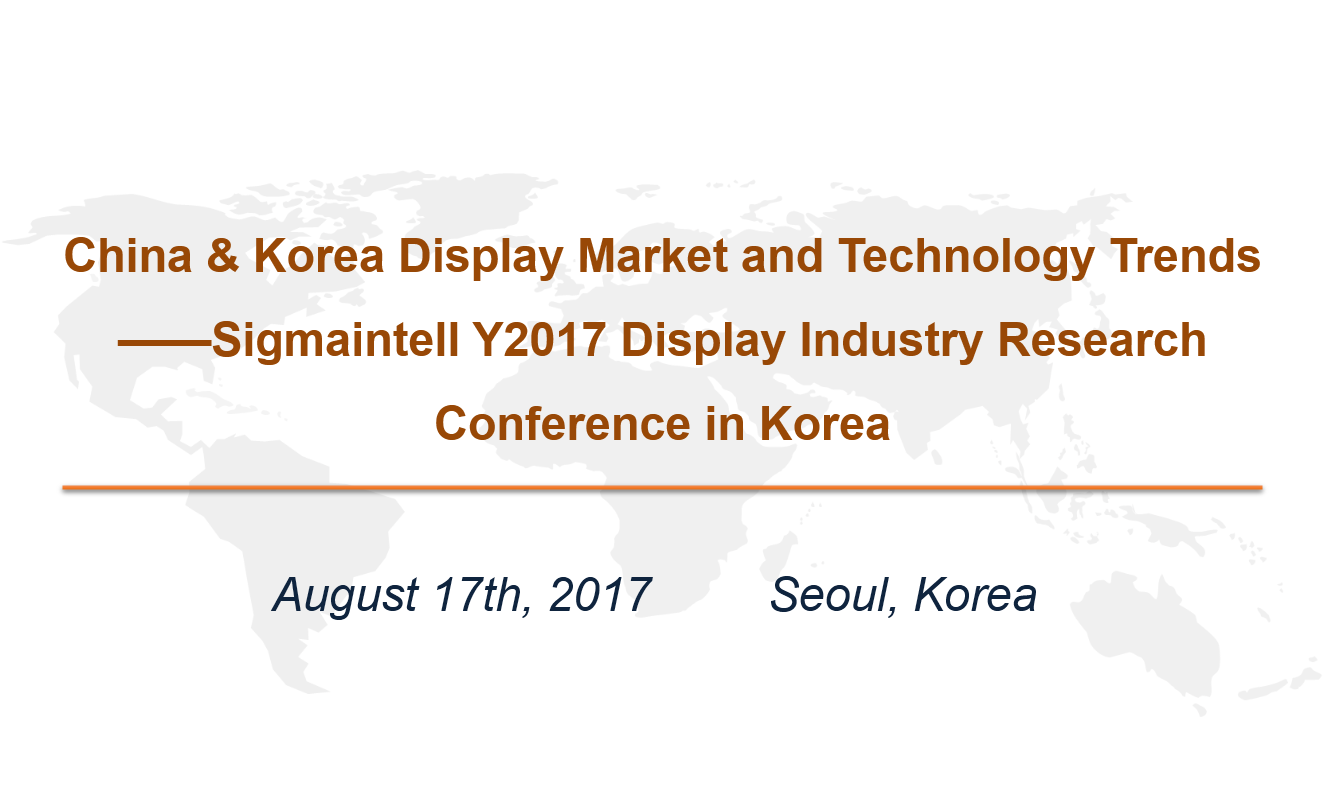 Since 2016, the worldwide display industry has experienced a period of ups and downs: panel price got better, the profit of panel makers went upward, merger and acquisition of major industry often happened, competition pattern between regions changed obviously, technology upgrade entered a new stage, etc..
Worldwide display industry pattern especially China display industry pattern will continue changing along with an upsurge in AMOLED and G10.5 investments that has emerged in mainland China. According to Sigmaintell's survey, in H1 Y2017, the input area of China display panel makers maintained high growth, accounting for 24.5% of the global display industry, and increasing 22.7% YoY. Even in the case of RMB devaluation, the mainland China panel makers' profitability continues to improve. It is expected that in the first half of 2017, China's main panel makers' consolidated operating profit margin can reach 12%, YoY up 9 percentage points. This is the highest level in nearly five years. At the same time, South Korea continues to strengthen investment in the large-scale high-end market and AMOLED market, and shows rapid growth in the OLED materials and equipment industry. Samsung Electronics and LGE also play a pivotal role in the global consumer electronics market. Display industry development of China and Korea has become the focus of world.
In this context, co-sponsored by Korea Display Industry Association (KDIA) and Sigmaintell Consulting, the Korea & China Display Market and Technology Trends——Sigmaintell Y2017 Display Industry Research Conference in Korea will be held in Seoul, South Korea, on the afternoon of August 17th, 2017 (Thursday).
---
Date: August 17, 2017
Location: Marigold Hall, 5th Floor, EL TOWER, 213, Gangnam-daero, Seocho-gu, Seoul, Republic of Korea(서울 특별시 서초구 강남대로 213 엘타워)
Number of participants: About 250 people
Main participants: Professionals from display industry chain in South Korea and China
Highlights:
1. Over 10 professional analysts from Sigmaintell consulting will make comprehensive analysis and interpretation on panel market, technology and strategy trends.
2. South Korea display industry chain, especially the upstream of materials and equipment manufacturers and downstream of the brands, are very concerned about China display industry. And this Conference will provide a platform for communication between the two sides to deepen understanding and cooperation.
---
Agenda: (The final agenda will follow the meeting day. )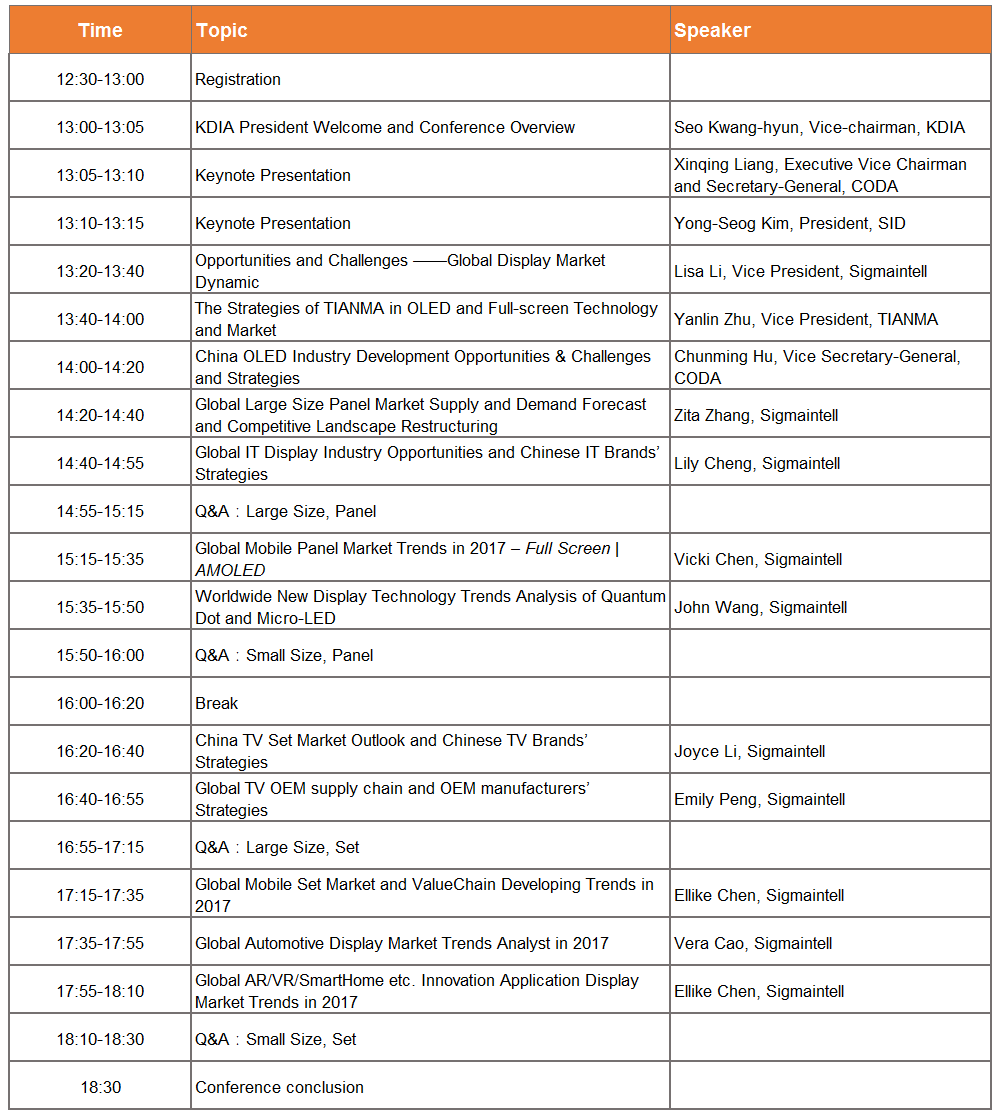 KDIA:Korea Display Industry Association
CODA:China Optics and Optoelectronics Manufactures Association Liquid Crystal Branch
---
Registration:
Participation fee is only for conference registration.
Ordinary participants: CNY 1800 yuan / person, KRW 300000 won / person
Preferential participants: CNY 1500 yuan / person, KRW 250000 won / person
The following circumstances can enjoy preferential participants price:
1. Sigmaintell consulting customers
2. Student (required to show Student Card)
3. 3 or more groups apply
---
For more information on registration, sponsorship, etc., please contact:
Jessie Yang
Tel: +86-15101682530
E-mail: jessieyang@sigmaintell.com